Our Products
●Orthopedic bone reamer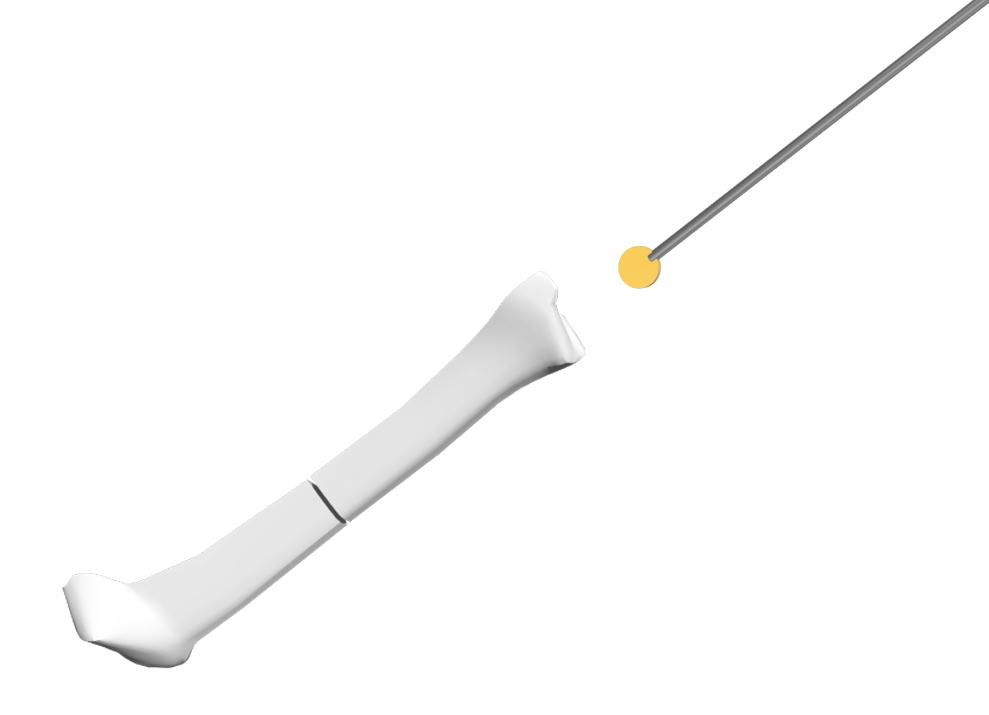 Orthopedic bone reamer consists of a drilled tip and a shaft to make a hole in a bone. Conventionally, a coil made by twisting a stainless steel wire tightly was used for the shaft part. Because it is easy to clean and can be rotated in the reverse direction, a superelastic Ni-Ti tube is used.
●Ingrown toenail clip
Cu-Al-Mn(Copper-Aluminum-Manganese) shape memory alloy applied to a clip for ingrown toenails. It can spread your toenails just by fastening it to top of toes. This is the world's first practical application of Cu-Al-Mn shape memory alloy.