About Guidewire
Guidewire is the most applied product of Ni-Ti wire. Low stiffness, flexibility, and non-kinking performances of Ni-Ti wire make it ideal for guidewires that softly advance through blood vessels and gastrointestinal tracts without damaging tissues.
Ni-Ti wire contains nearly 50% Ti, it is stable and safe in the human body. The wire is used in guidewires for blood vessels around the heart, carotid, and cerebral blood vessels, as well as for treatment inside the digestive system.
The most common "Catheter operation" is a treatment for diseases such as angina pectoris and myocardial infarction that occur when the heart blood vessels (coronary arteries) become clogged or narrowed by cholesterol. A thin tube called a catheter is inserted into the blood vessel from the wrist or the base of foot to treat the inside of the blood vessel. A guidewire is inserted to the affected area prior to the catheter and guides catheter to the area as a rail for the "catheter operation". It is a less painful and less invasive method for patients because it can be treated without opening the chest. In addition, it shortens the stays in the hospital, realizes earlier rehabilitation, resulting the financial burden lighter, it is now the mainstream of arterial disease treatment.
Guidewires are used not only for blood vessels but also for endoscopic treatment of the inside digestive organs such as the bile duct, ureter, and large intestine.
We are already manufacturing more than 30 million meters a year (2019 result). The most popular wire diameter is 0.25 to 1.0 mm (0.010 to 0.040 inch).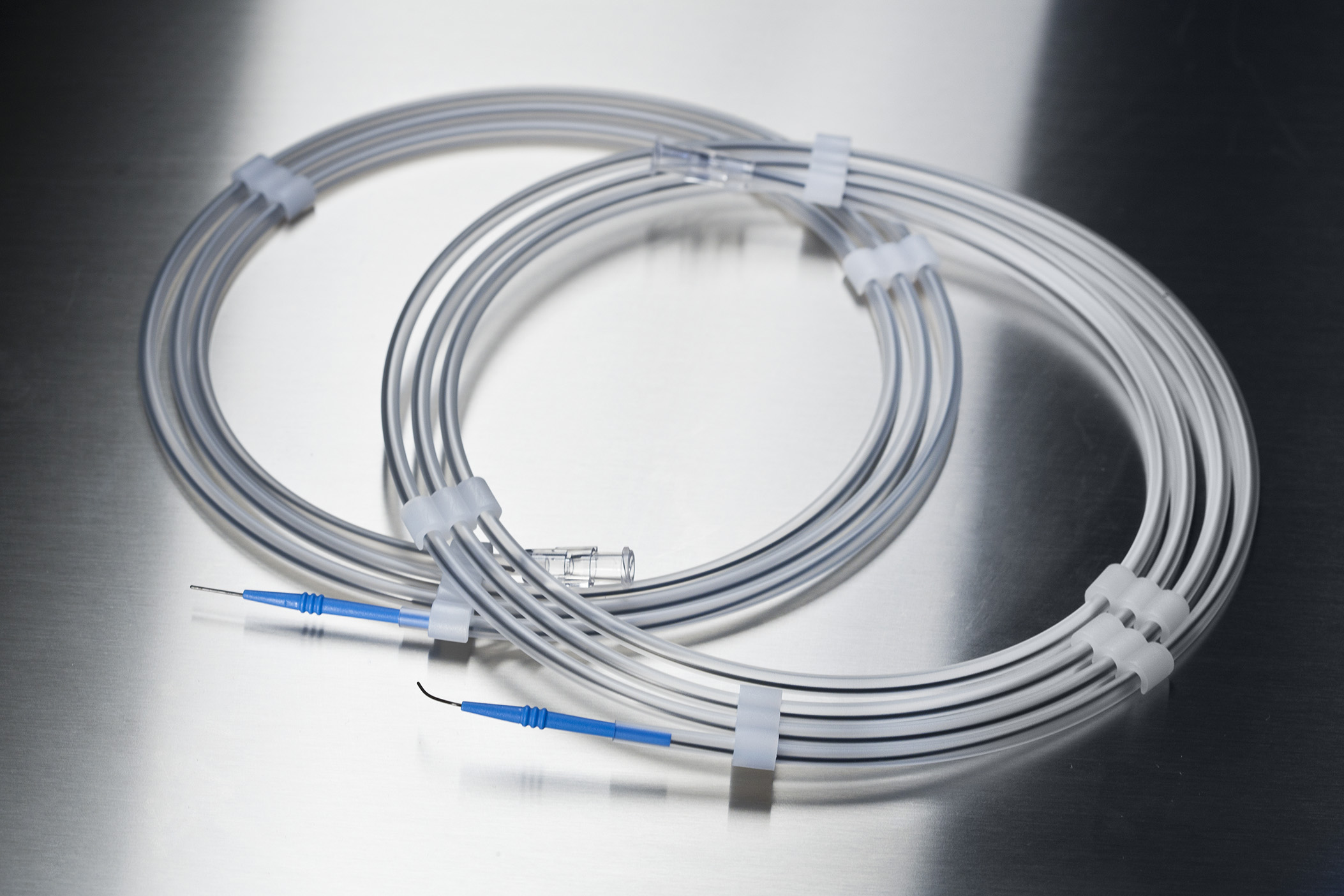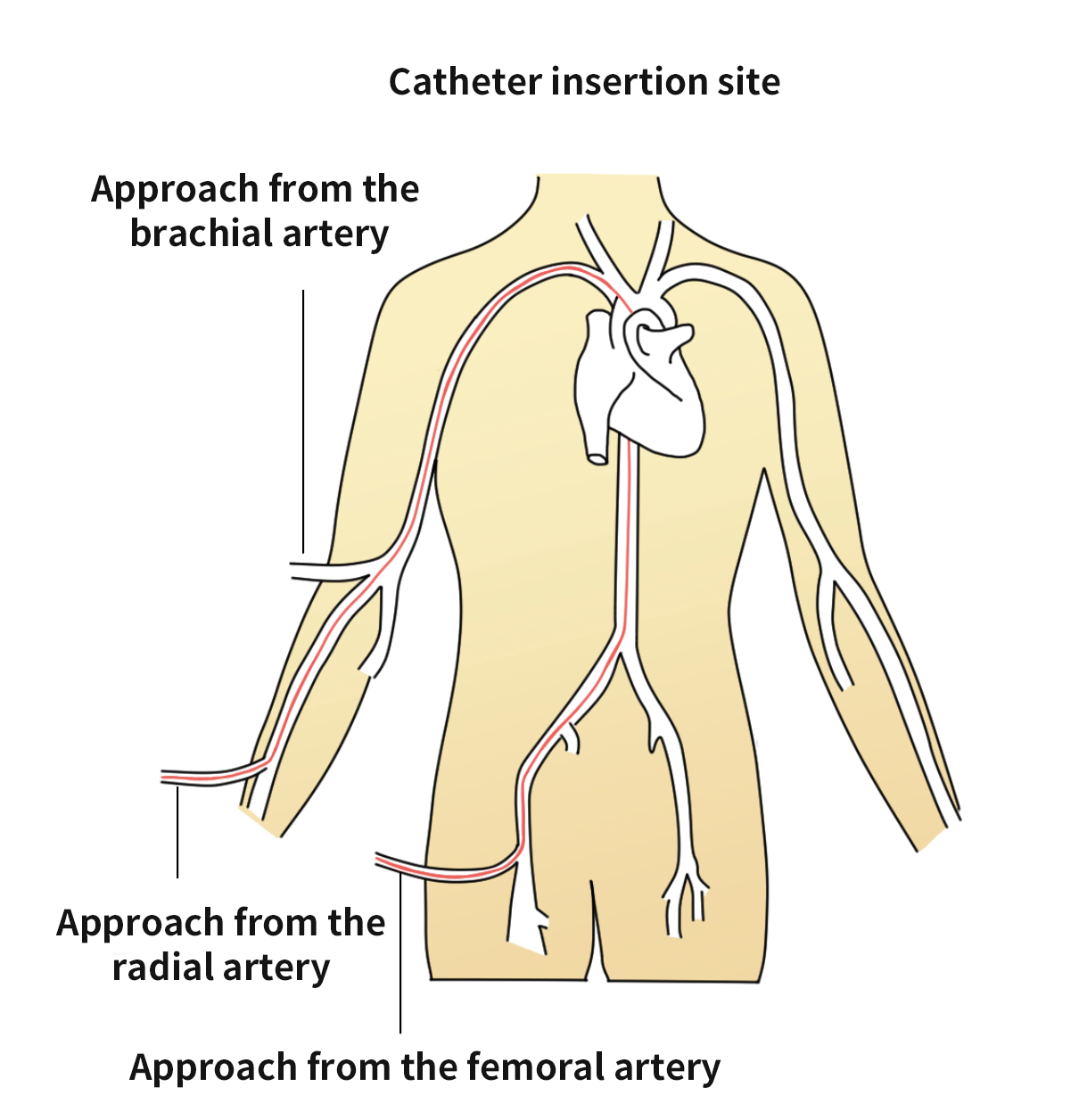 Our Products
●NT-N, NT-E4 (Ni-Ti binary) Wire
Neuro guide wire
Coronary guide wire
Peripheral blood vessel guide wire
Digestive guide wire
Urinary guide wire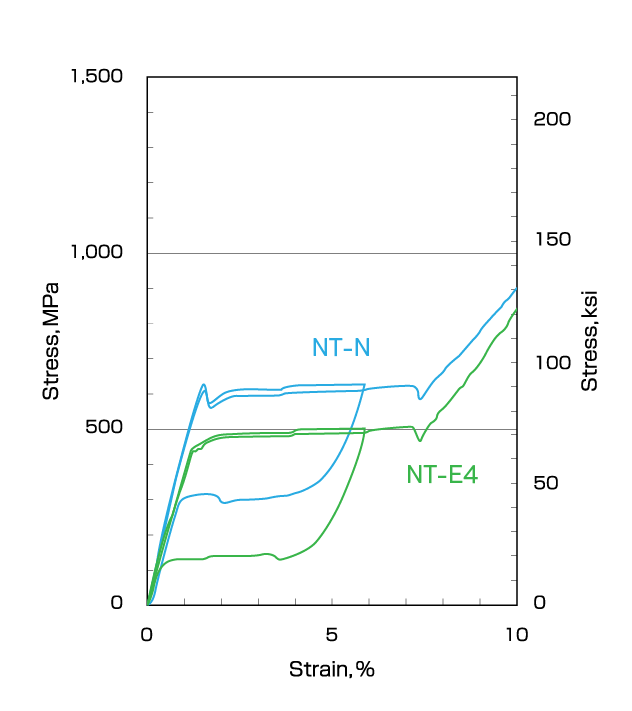 Furukawa NT-N and NT-E4 are the most common Ni-Ti binary alloys comply with ASTM F 2063 for medical devices with different UPS (yield stress) characteristics. Your may choose one to achieve the required stiffness of your device. Thin-oxide or pickled (oxide film removed) surface are available. We will customize the wire to your desired diameter, superelastic property, and surface finish.

●NT-K (Ni-Ti-Co) wire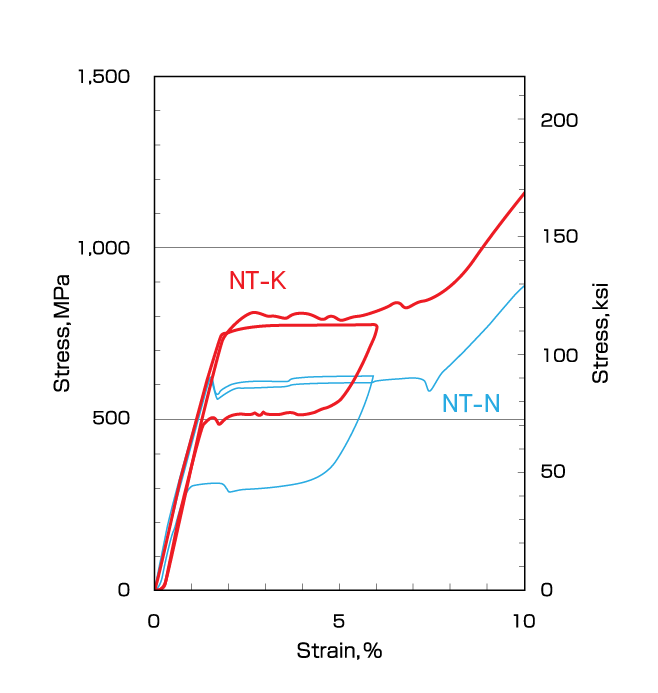 NT-K, our ternary alloy wire has a super high UPS (yield stress) compared to conventional binary wires. It is an ideal alternative for a medical guidewire that require a high stiffness.
Also, a narrow stress hysteresis of the alloy may bring the excellent torque transmitting performance to the wire.

●FHP-NT wire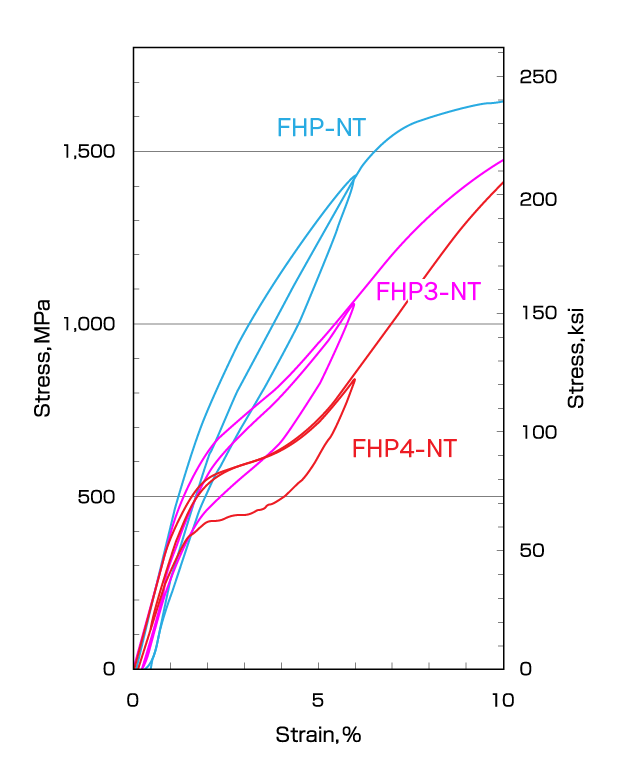 We have been manufacturing our FHP-NT wires, which is characterized by its high pushability, for more than 10 years. As a material for medical guidewires, unlike conventional super-elastic wires it is already known in the market as Furukawa's original patented product.
FHP3-NT and FHP4-NT are also available for the different performance. They have slightly reduced stiffness that emphasized in recovery characteristics (reducing residual strain) while maintaining small hysteresis of FHP-NT wire.

●Tube (Small OD tube)
Ni-Ti tubes are also used for guidewires. Guidewires of 0.35 mm (0.014 ") or less will not have sufficient stiffness if they are entirely made with Ni-Ti wire. To solve this, some wires are made their proximal side shaft with SUS wire and the tapered distal end with Ni-Ti wire, the two are connected by Ni-Ti tubes. Tubes are also used as a part of extension wire to stretch the length of a guidewire when replacing the catheter.