About Heart Valve Frame
Ni-Ti tubes are used for heart valves. A tube cut into a mesh works as a frame that supports the biological valve. Tubes are also used in artificial heart valves for conventional surgical operations, and heart valve frames incorporated in the innovative TAVI (Transcatheter Aortic Valve Implantation) devices for minimal invasive operations.  These devices help preventing stenosis of heart valves and blood regurgitations due to incomplete valve closures.  First launched with the aortic valves, other heart valves are currently developed.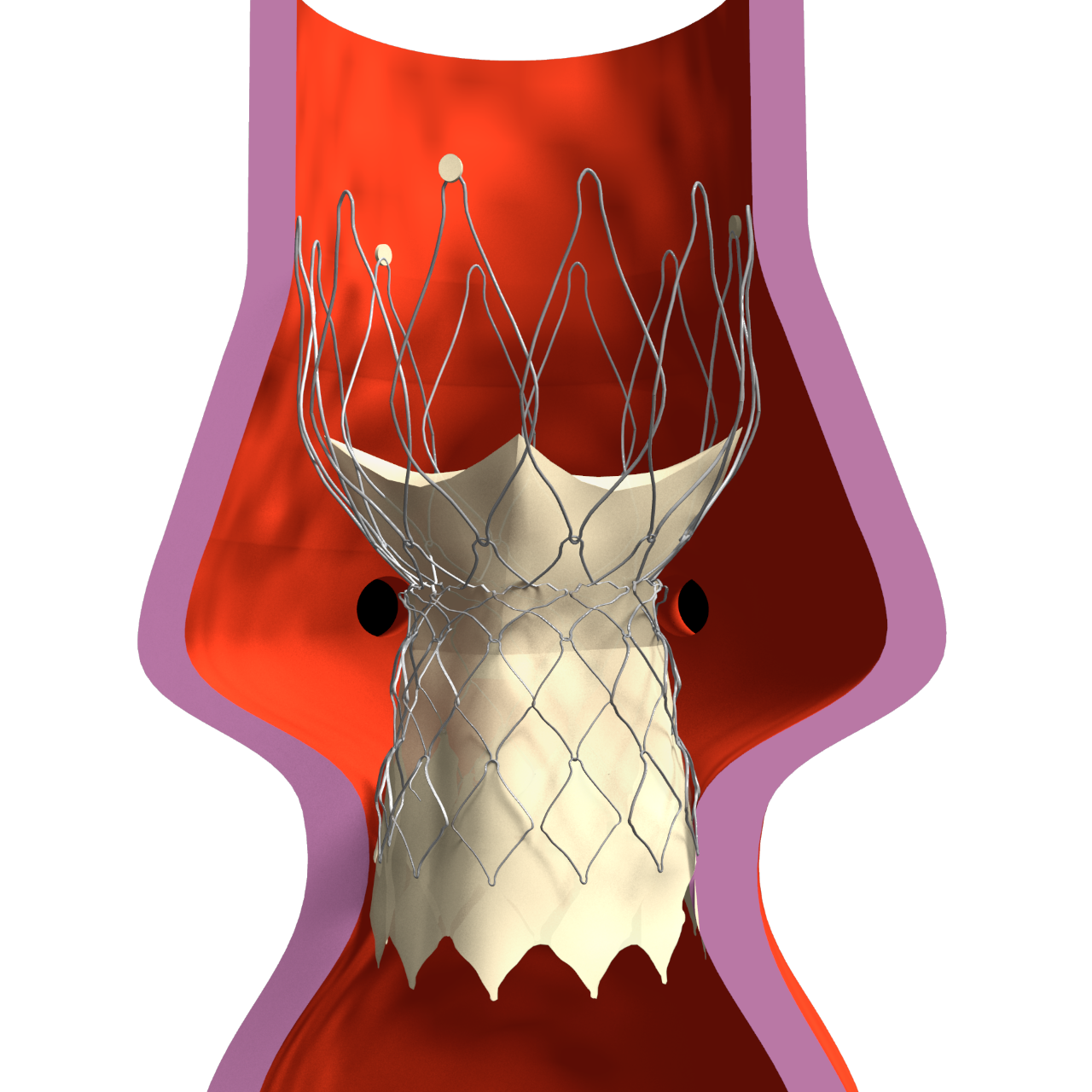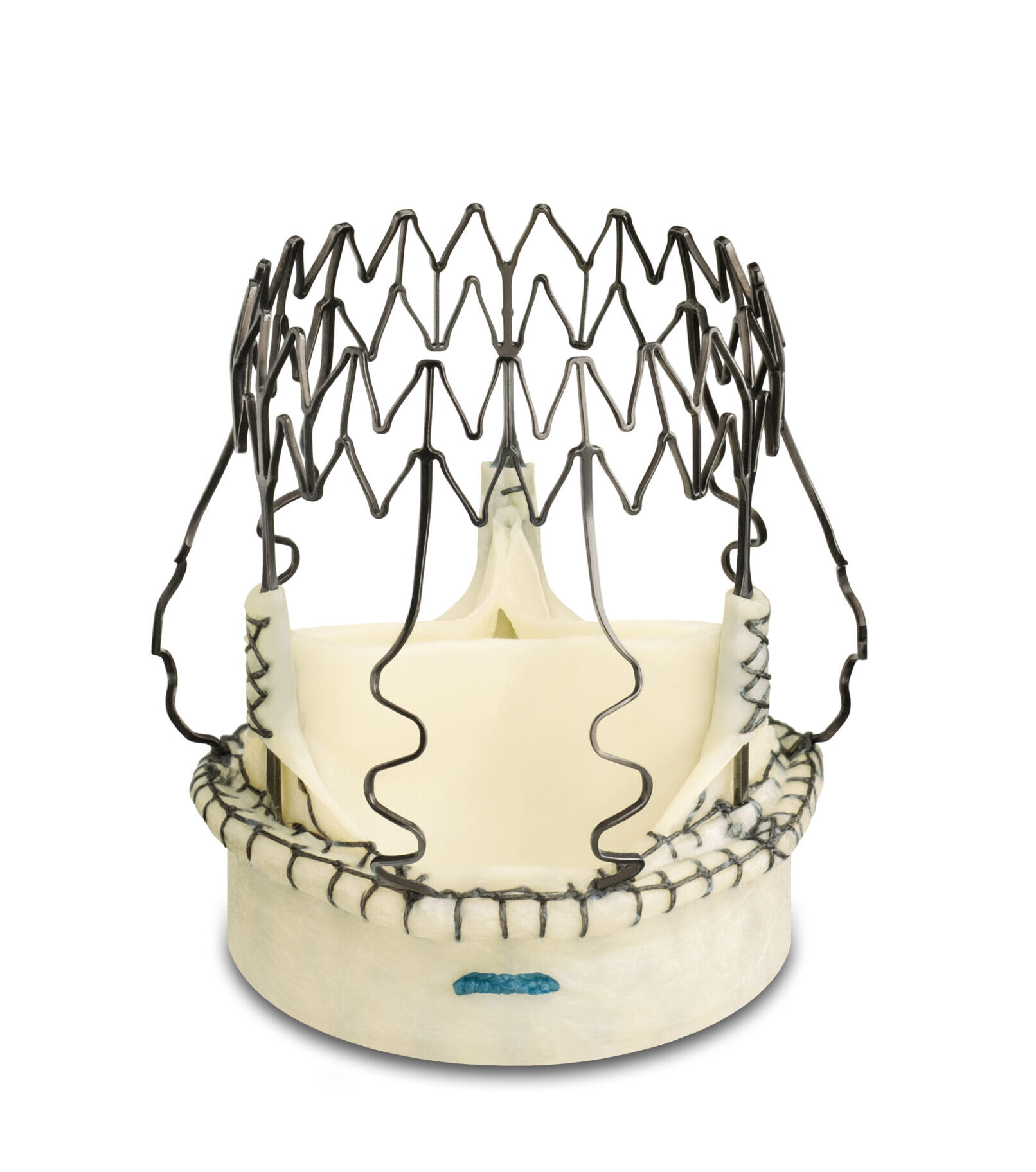 Our Products
●Ni-Ti Tube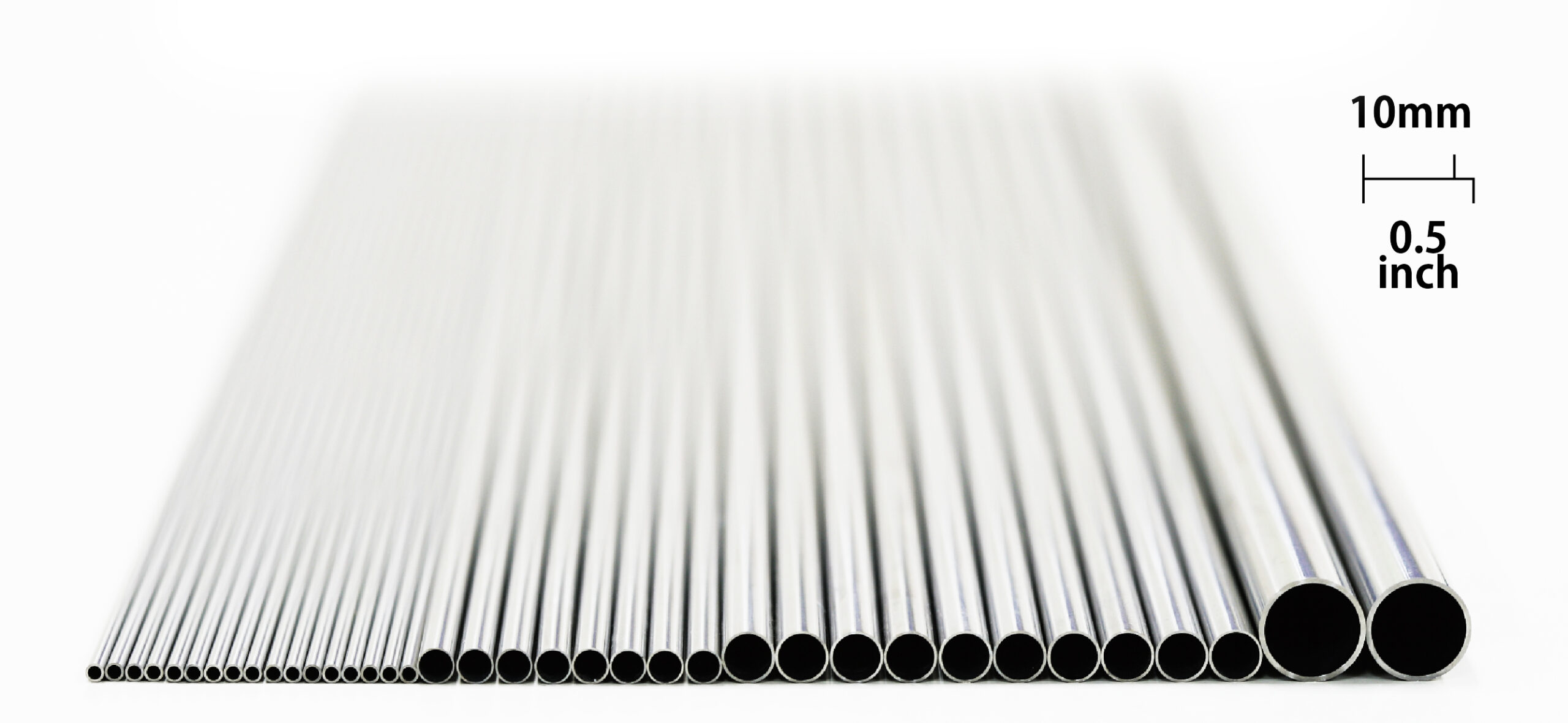 Ni-Ti tubes with relatively large outer diameters (OD) of 6 to 12 mm are required for heart valve frames. Human heart has four valves and they were traditionally treated with surgical thoracotomy (chest opening surgery). In recent years, a small incision is made in a blood vessel at the base of thigh or between ribs, and an artificial heart valve folded into a catheter is delivered and installed. This procedure do not open the chest, even elderly patients can now undergo a surgery.
Original devices introduced with Co-Cr frames expanded valves with balloons for deployment but the number of devices that has self-expandable Ni-Ti frames are increasing.
Furukawa Techno Material can manufacture Ni-Ti tubes in the range shown on the graph. For the larger OD tubes, we overcame the difficulty of controlling roundness and concentricity with the requirements specified by ASTM F 2633 fully met.
Our Web stock tubes and RR (Rapid Response) service. are also available for a quick delivery. Please contact our sales representatives for details, or send us your requests.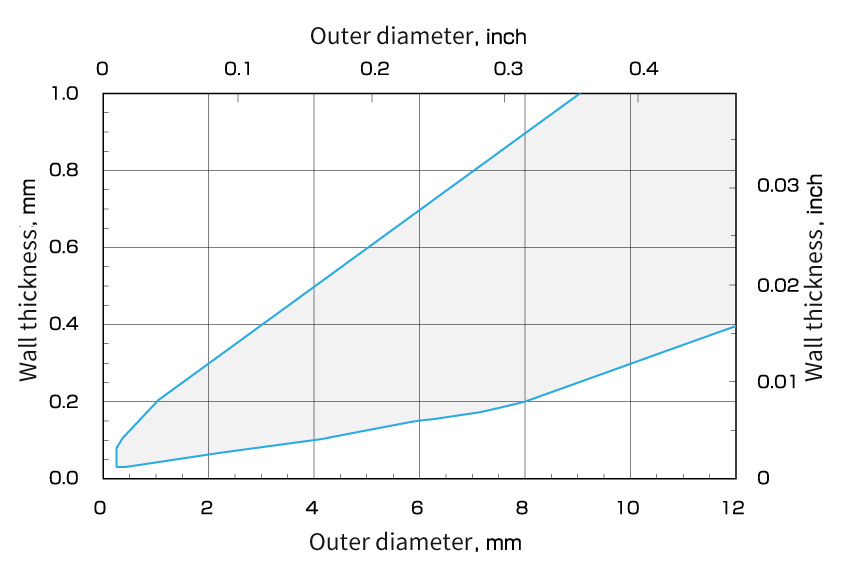 ●Co-Cr Tube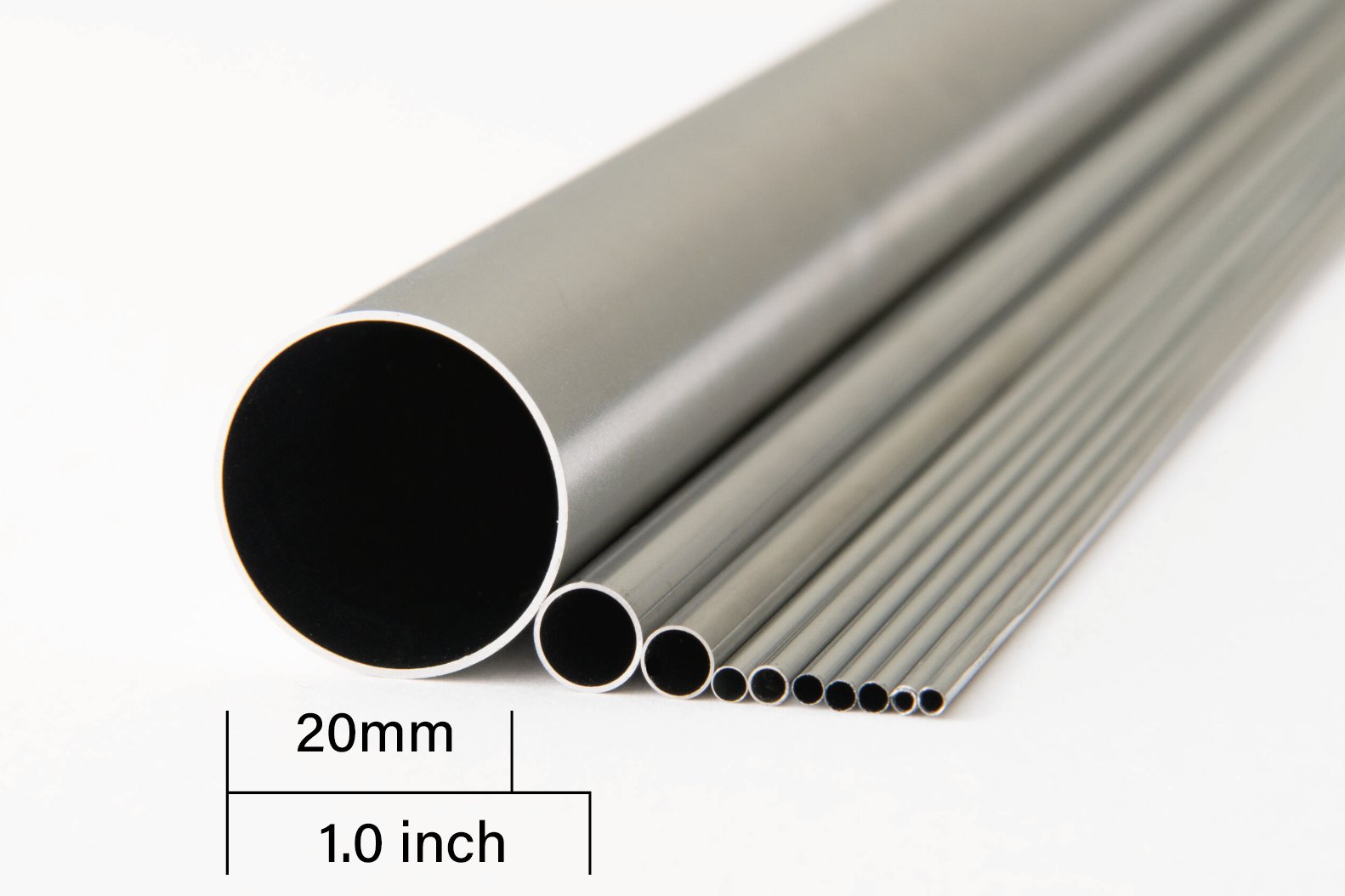 We manufacture high quality Co-Cr tubes by in-house melting. It is often used for balloon expandable coronary stents. The alloy is ASTM F 90 compliant. Utilizing our experience in manufacturing NiTi tubes, we provide tubes with high dimensional accuracy.