NT-TTR wire for actuator
NT-TTR wire expands and contracts between its Martensite ⇔ Austenite (phase) transformation.  The physical transformation is achieved by heating the wire while it is under a fixed load. Due to NT's electrical resistance being high this wire is heated by simply applying electric current.  Therefore by controlling the electric current, the expansion and contraction cycle form an actuator device.
NT-TTR has a lot of advantages;
・Easy to actuate – just apply electric current
=> Helps to make your system small, light, simple and cost effective
・It's lightweight but has high output
・The actuation power and speed are both controllable via the level of current
・Silent and smooth actuation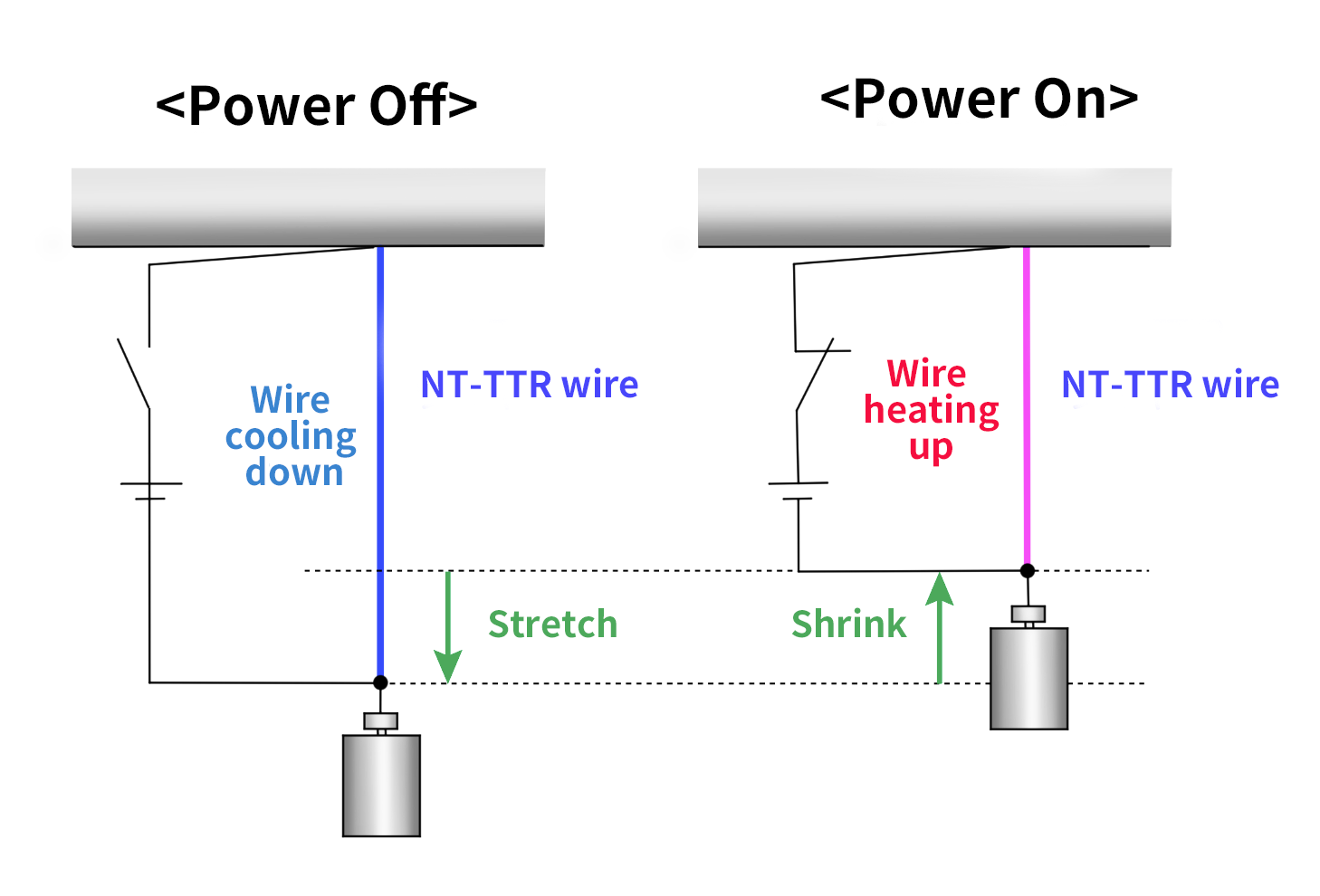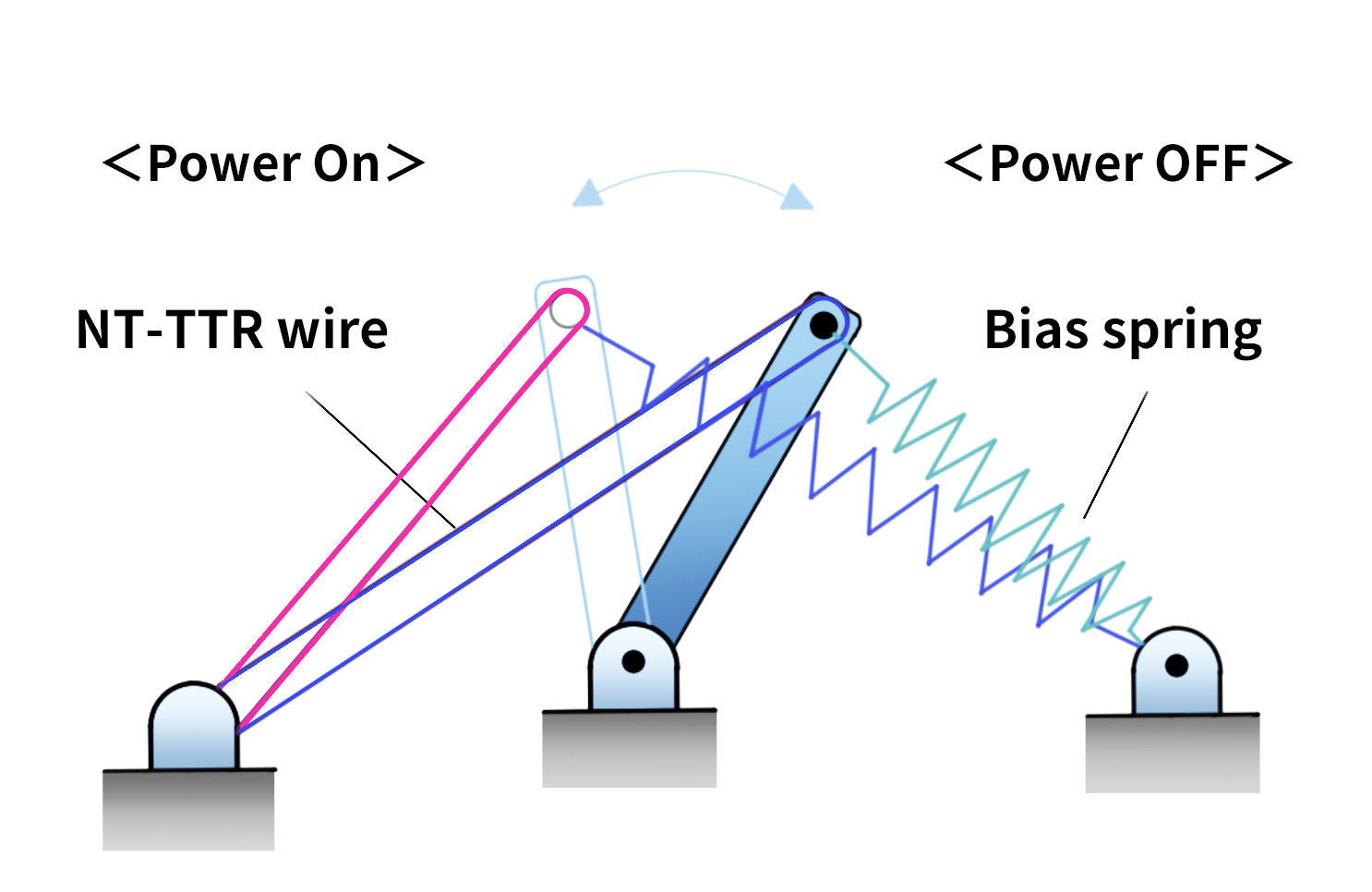 TTR wire line-up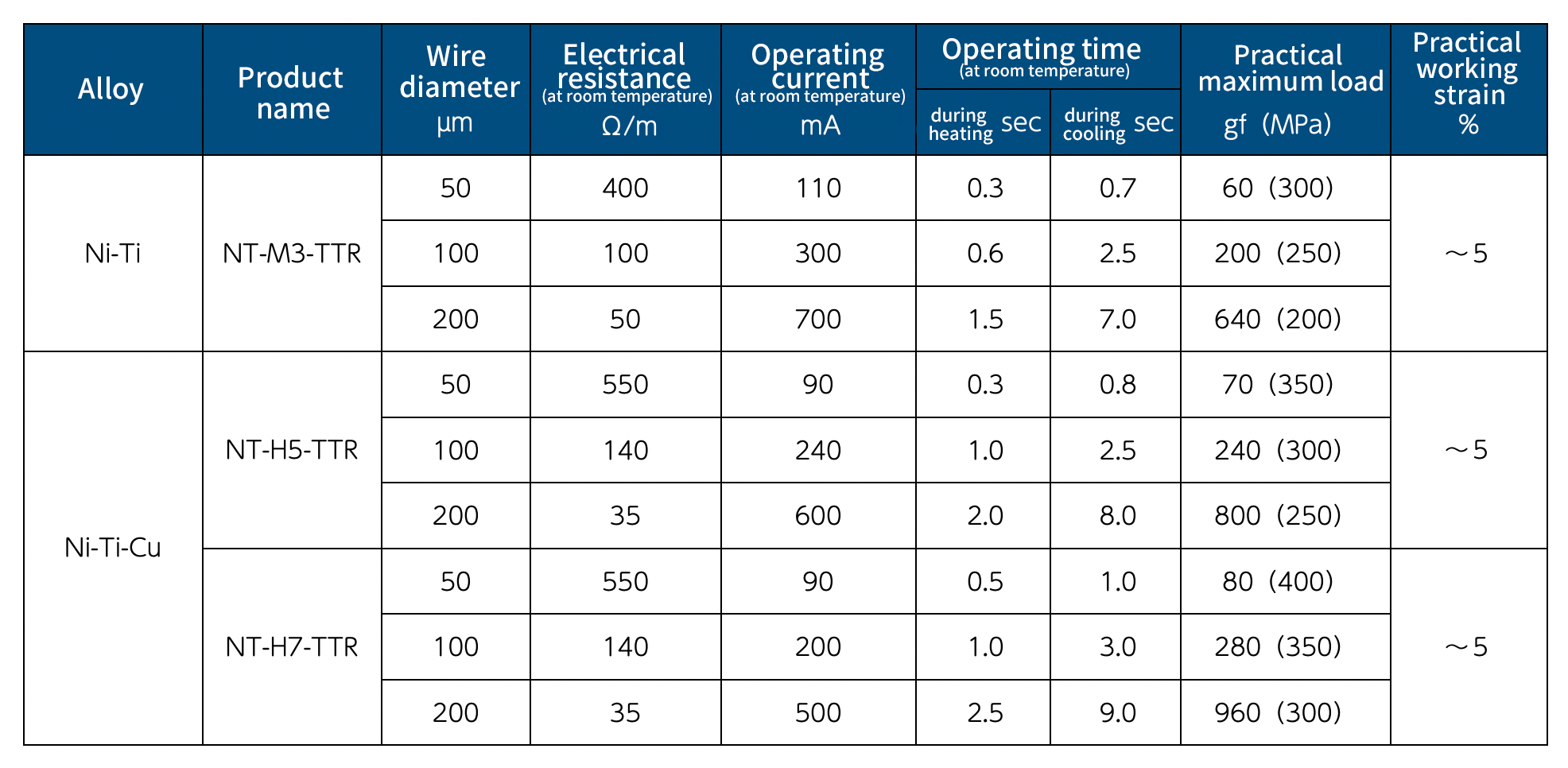 Temperature-Strain curve on constant load testing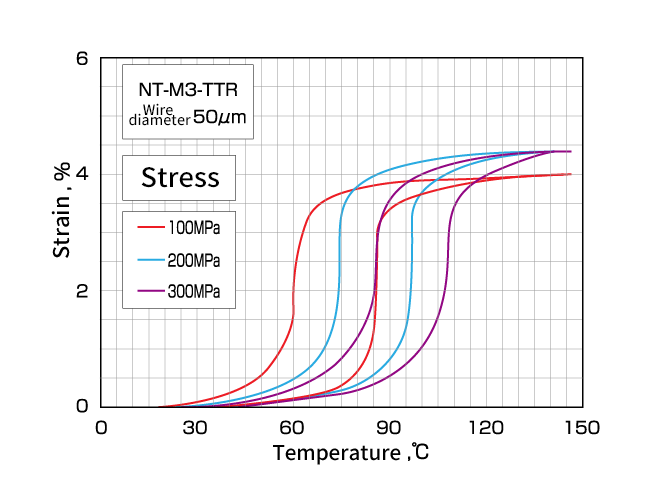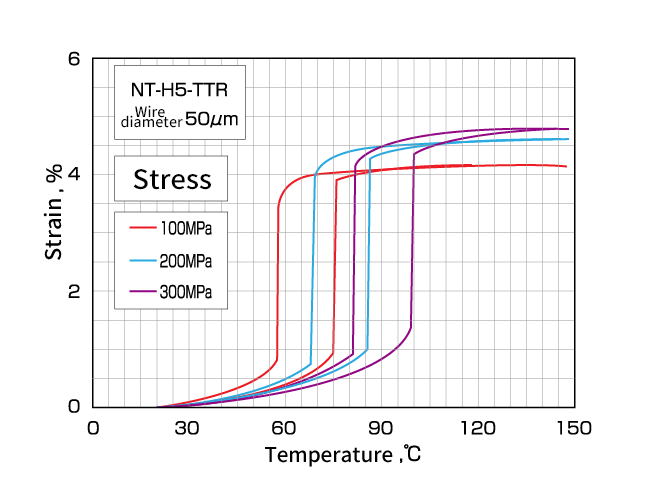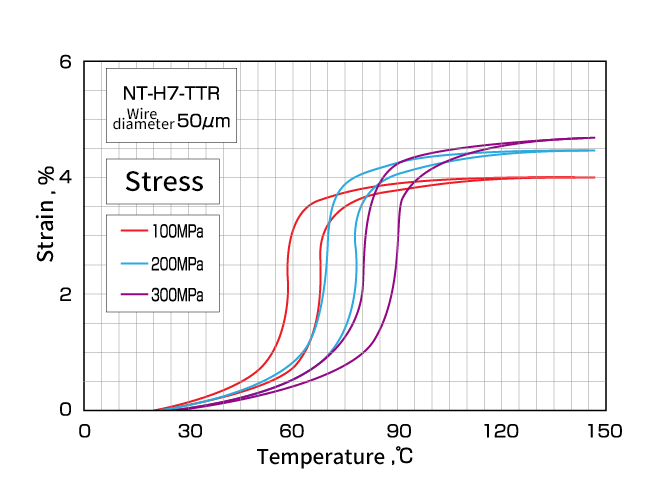 Strain change by electrical current value (at room temperature, under constant stress 200MPa)
* The following data are for your reference only, they are not guarantee of performance. Electric current of actuation and duration of actuation differs according to the surrounding temperature and air-flow at the time of the test. Transformation amount applicable varies according to the conditions of both fixed load and electric current flow.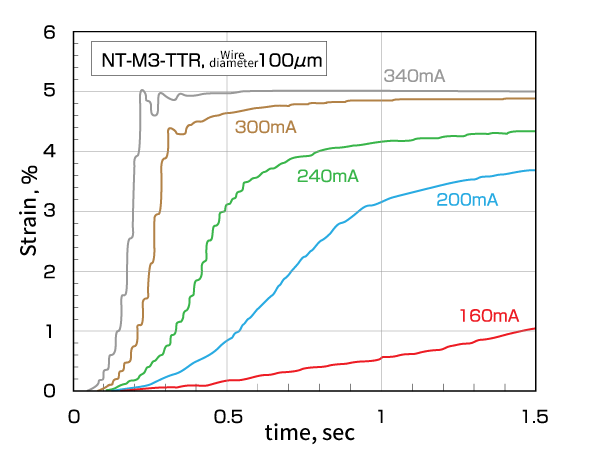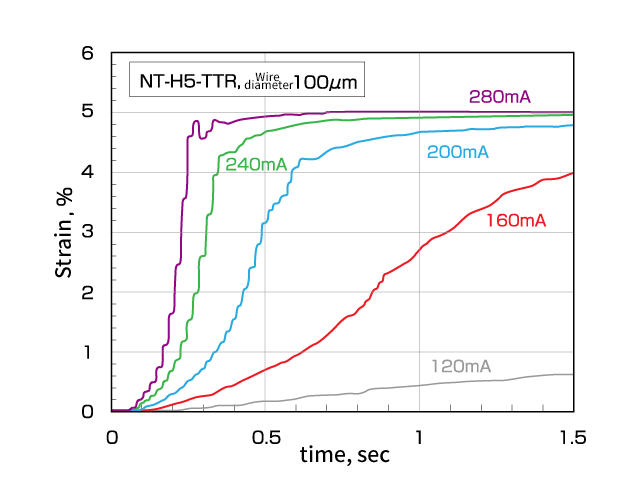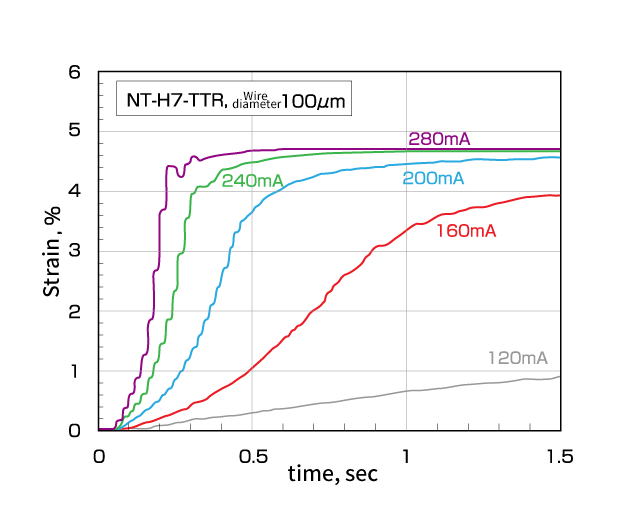 Af and Mf temperatures affected by stress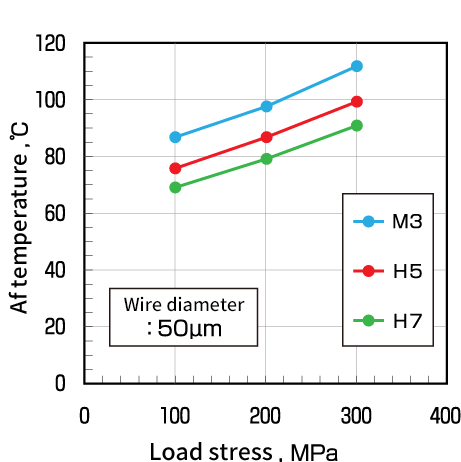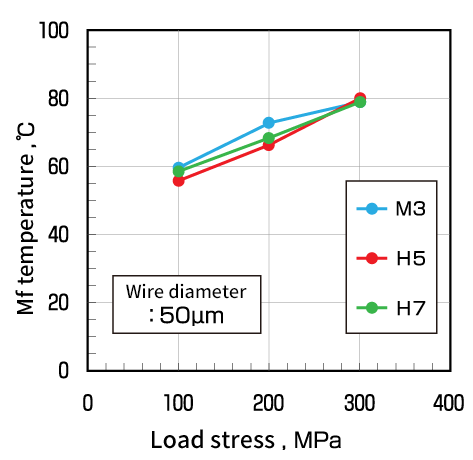 Fatigue performance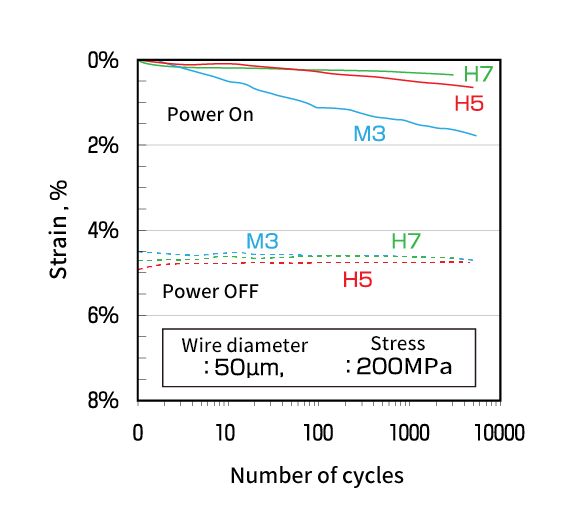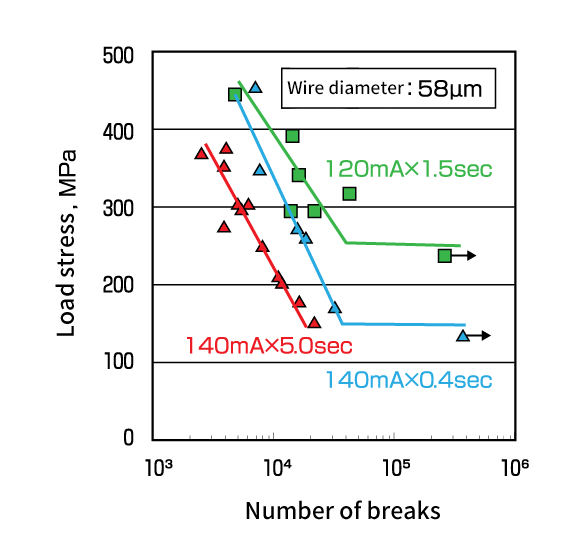 Our products
●Safty lock system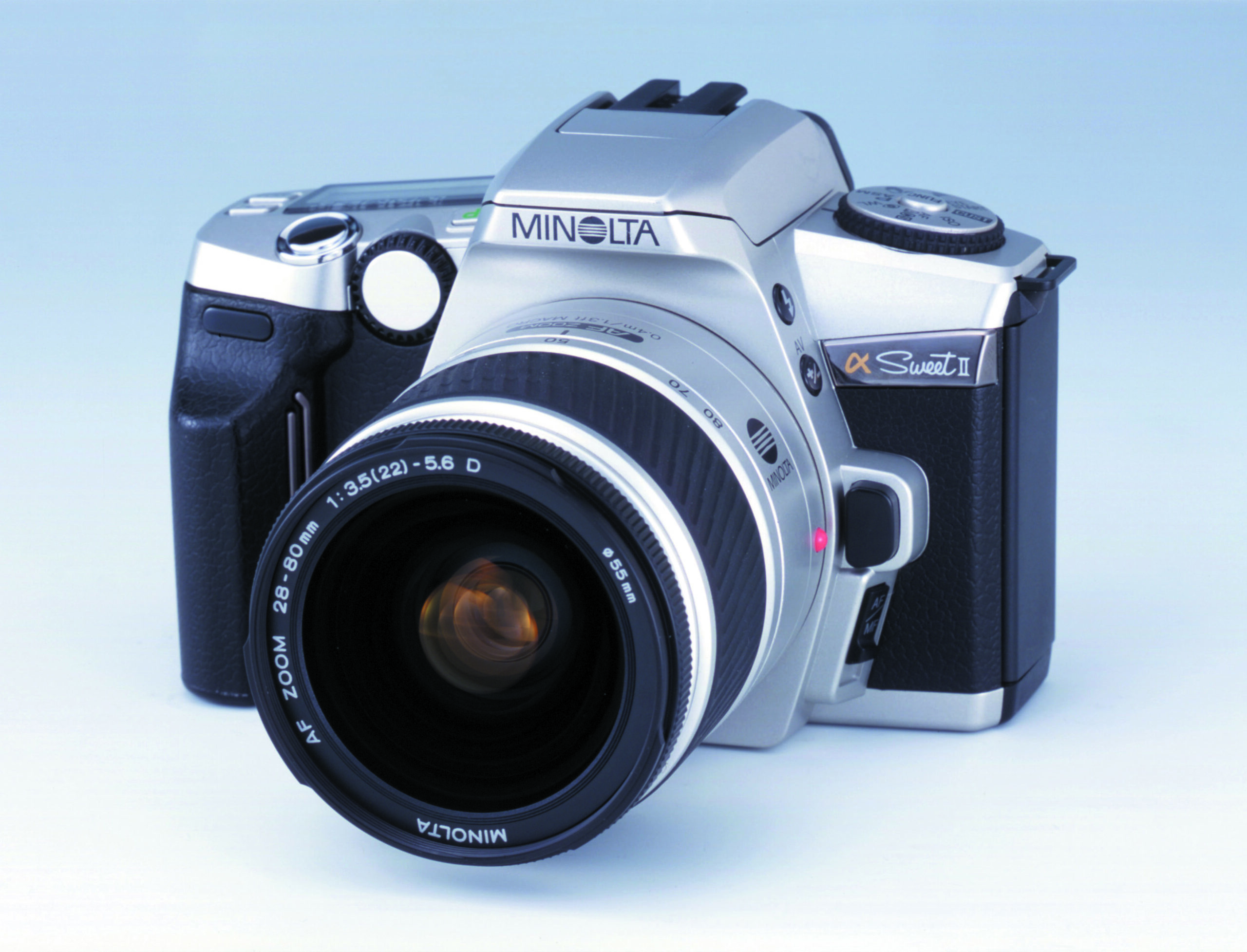 The NT-H7-TTR wire was the first actuator in the world to lock the opening / closing mechanism so that the back cover would not open from the time the film was set until the rewinding was completed.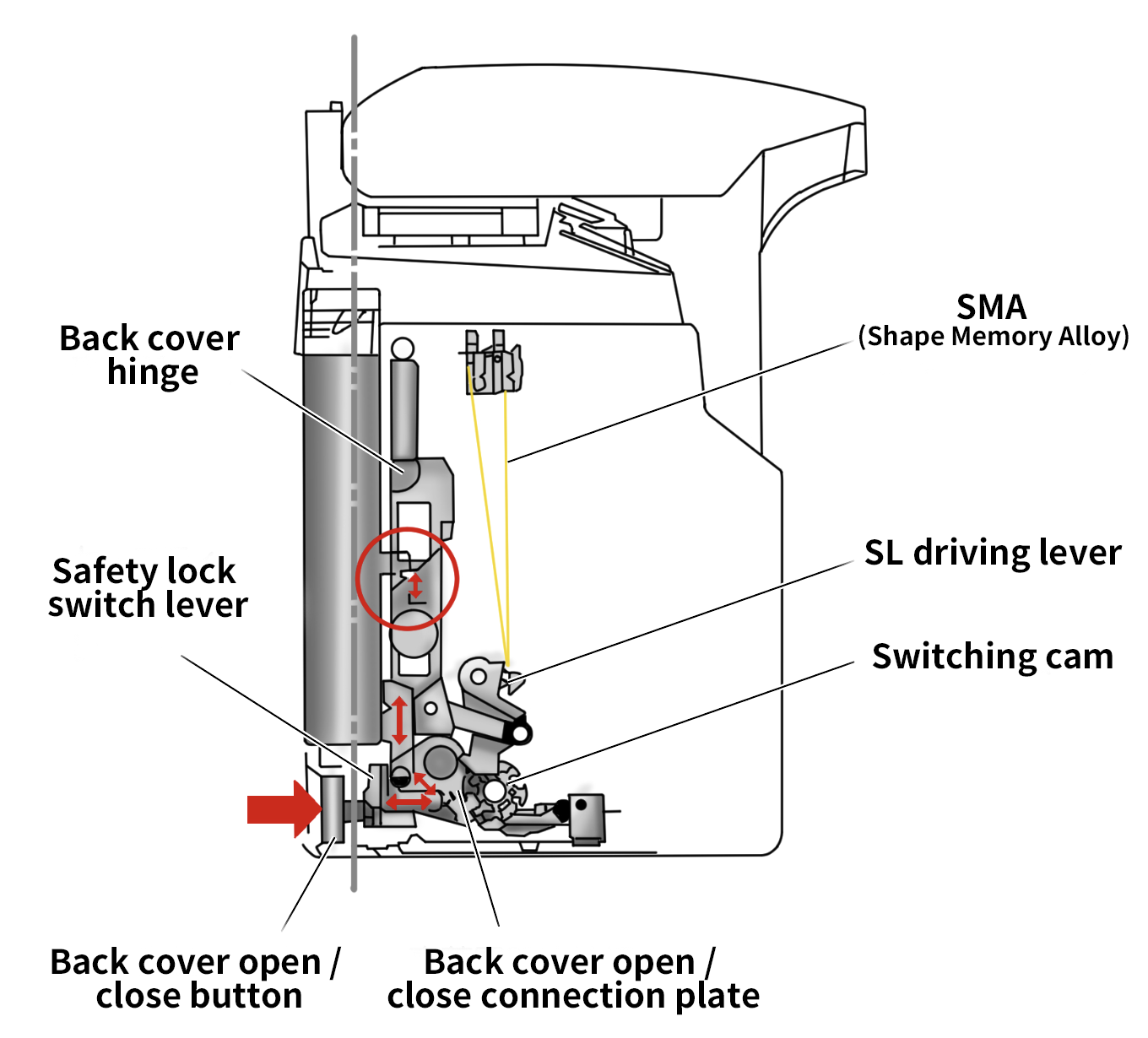 ●Actuator that contributes to miniaturization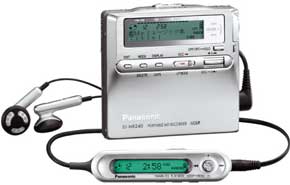 By pursuing ease of use, this product has been made lighter and smaller, and has achieved the world's longest continuous playback of approximately 130 hours.
As a part of this, NT-H7-TTR wire was adopted for the actuator that is the drive source for the elevating mechanism of the magnetic head, achieving a space-saving and simple structure.